Let's see if we can't just list them all here
Did you know OITNB has an official tumblr? Cos I sure didn't know until yesterday :/
Pablo Schreiber, aka Pornstache, is Liev Schreiber's half brother.
Jodie Foster directed episode 3, the one with Sophia's backstory.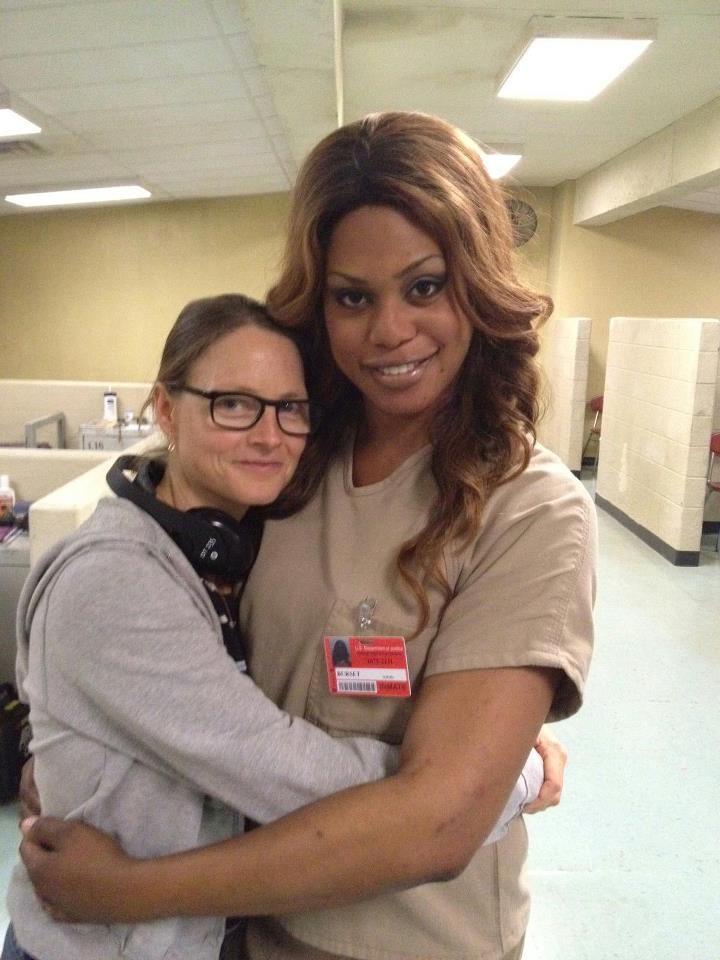 This is the actual article RL Larry wrote about RL Piper's stay in prison, and no it's not named "1 sentence, 2 prisoners" D:
The show tips their hat at Jason Biggs' American Pie, Kate Mulgrew's Star Trek and Jenji Kohan's Weeds
Matt McGorry, aka Bennett, moonlights as a bodybuilder.
Also this exists
Taylor Schilling plays Ben Affleck's wife in Argo
I knew I recognized Healy, it bugged me for a week, turns out he was in Deadwood. How I recognized him though IDK cos
Taryn Manning, aka Pennsatucky, is a RL cousin of Peyton and Eli Manning.
And I'll tag on the ones I did yesterday so we have a good list going
Laverne Cox' twin brother plays pre-transition Sophia in flashbacks
Laura Prepon initially auditioned for the role of Piper.
The scar we see here, is a RL scar from when Natasha Lyonne had heart surgery (a lot of Nicky's history is reflected in Natasha's real life)
What do you mean get a life?